We've been Greenlit on Steam Greenlight!
Thanks to all your support and feedback we have been Greenlit on Steam Greenlight. We are incorporating your feedback, adding new content, writing some good puns for trophies and are excited to finish the game. Stay tuned for more!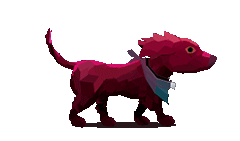 Leonard Saves the City
Leonard is lost and must find his way home. On his adventure he'll discover new friends, explore his evolving city, and maybe even learn a little more about himself.
He'll observe the effects of rapid economic growth, gentrification, and the housing crisis through the unbiased, judgement free perpsective of a puppy.
Leonard is pretty brave for a little guy but he'll have to face some scary paper bag monsters, suspicious looking furniture, and other things that dogs don't usually like.
And there's something shy about all those drones and vacuum bots that have suddenly appeared around the city.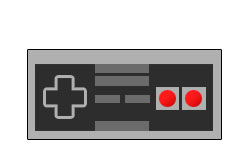 Classic Gaming Action
Classic 2D platformer action, with bright modern graphics, and tons of secrets. Easy to learn but hard to master; like making burritos.
Scratch your retro-itch with an 80s/90s influenced 2D Side-Scrolling Platformer with a modern low-poly inspired style.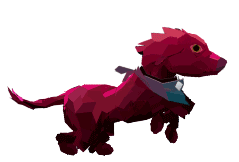 Dog + Animal Lovers
Dogs are the best. Cats are okay too. In fact we think baby versions of any animal are totally awww worthy. Meet all types of animal and human friends on your adventure.
Face scary paper bag monsters, vaccums bots, and suspicious furniture on the street. Reluctantly get wet so you can shrink and fit through hidden exits.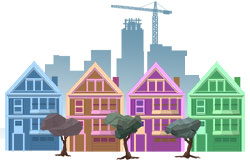 I San Francisco
Explore a beautiful city full of secrets and treats. From iconic San Francisco landmarks, charming local neighborhoods, to the changing landscape from the tech boom downtown.
The level design is inspired by the variety found in classic games such as Duck Tales, Zelda, and the Super Mario Series. You'll be battling pink bag monsters in Chinatown one minute and next thing you know you're dodging night club bouncers in the Little Italy.
Homage to classic 80s/90s side-scrollers
Use your dog senses to solve mysteries
Puppies NEVER die. They can get scared, but then they get better.
Explore the iconic streets and sights of San Francisco
Unlock secret locations, skills, and characters