Download Latest Press Kit
Version 0.01
1/11/16: Screenshots, wallpapers, logos
---
Or grab what you want below (right click + save as)
Game Description
Leonard Saves the City is a lighthearted homage to 80s/90s 2D platformers with modern low-poly inspired graphics. You play as a puppy, Leonard, who must find his way home. On his adventure he'll discover new friends, explore his evolving city, and maybe even learn a little more about himself.
Leonard is pretty brave for a little guy but he'll have to face some scary paper bag monsters, suspicious looking furniture, and other things that dogs don't usually like.
And there's something shy about all those drones and vacuum bots that have suddenly appeared around the city.
Factsheet
Developer
Second Lunch Studios, LLC.
Based in San Francisco, CA
Release Date
(Windows/Max OSX/Linux): TBD 2018/2019
PS4: TBD 2019
Mobile: Maybe?
Website
secondlunchstudios.com
Features
Homage to classic 80s/90s sidescrollers
Use your dog senses to solve mysteries
Puppies NEVER die. They just get scared and run back to their last safe spot
Explore iconic San Francisco landmarks like the Golden Gate Bridge, cable cars, and ridiculous hills!
See the different neighborhoods like North Beach, Chinatown, Golden Gate Park, and more
Run into artists, hippies, tech executives, celebrity chefs!
Breathtaking battles on top of landmarks and skyscrapers.
Warehouse battles because games need warehouse battles
Witness the ever evolving city and the effects of the housing crisis from the eyes of a puppy!
Wallpapers and Screenshots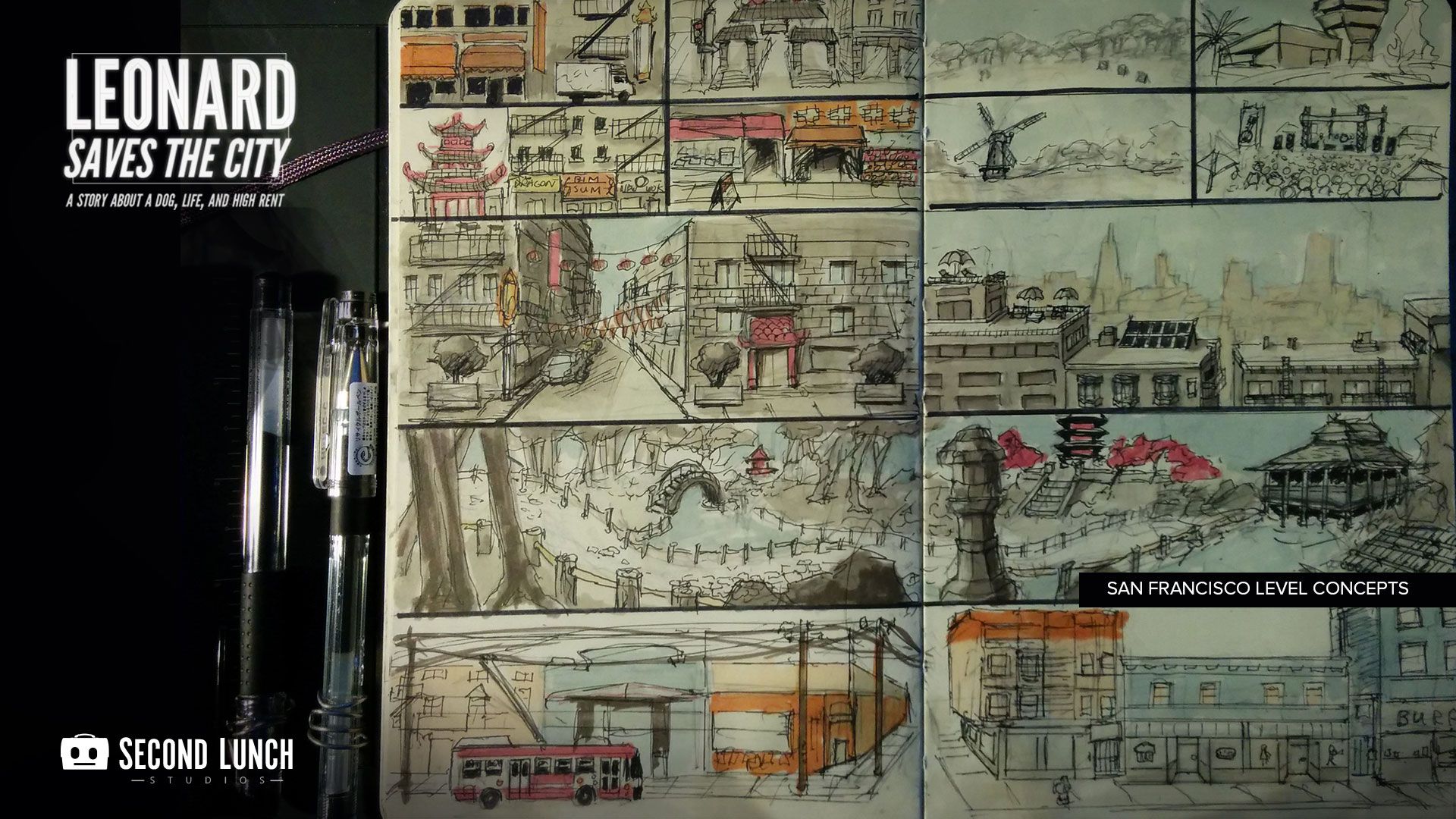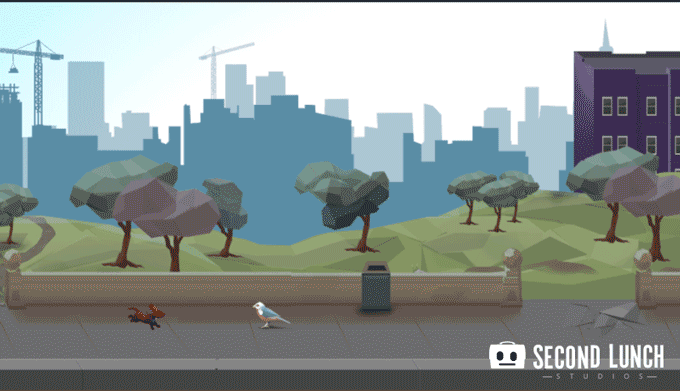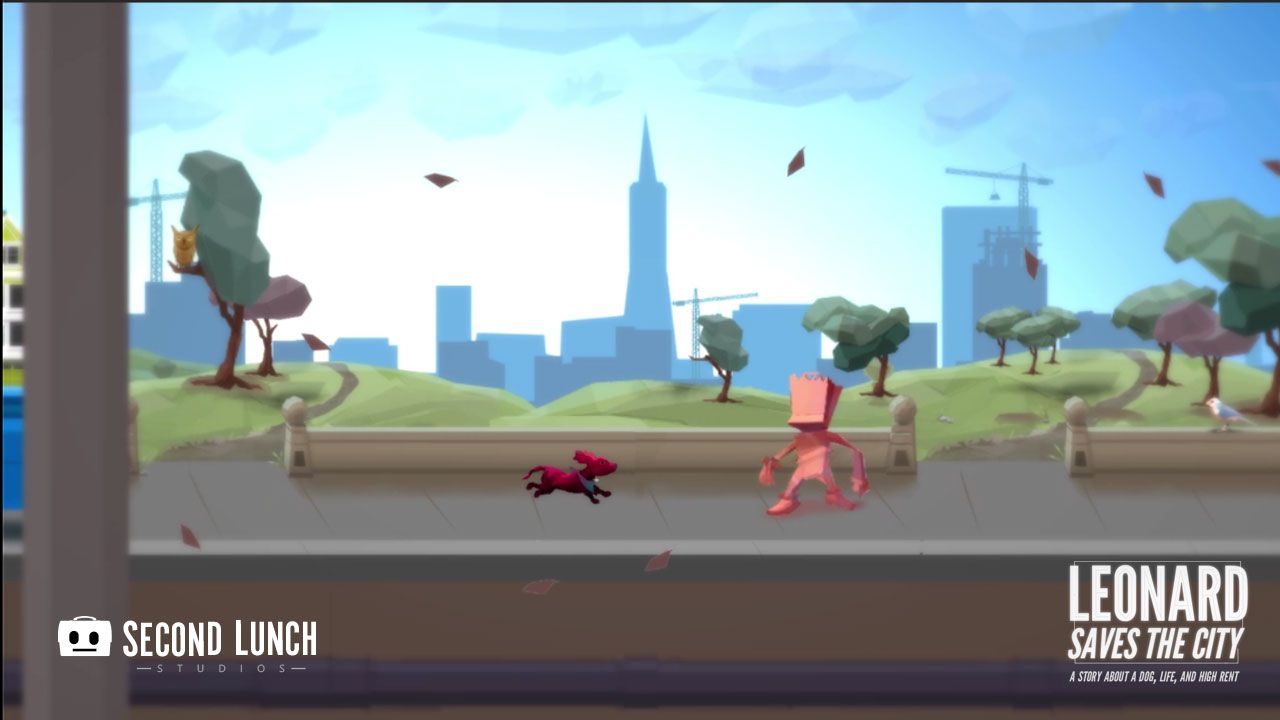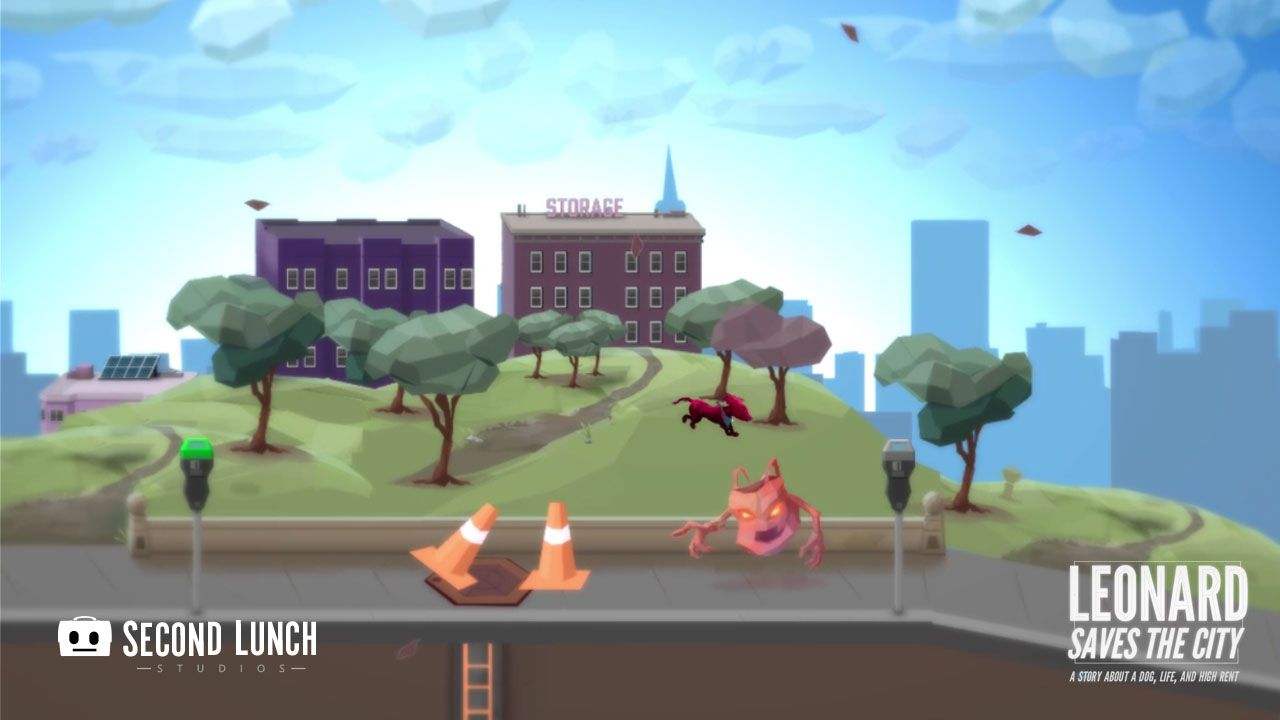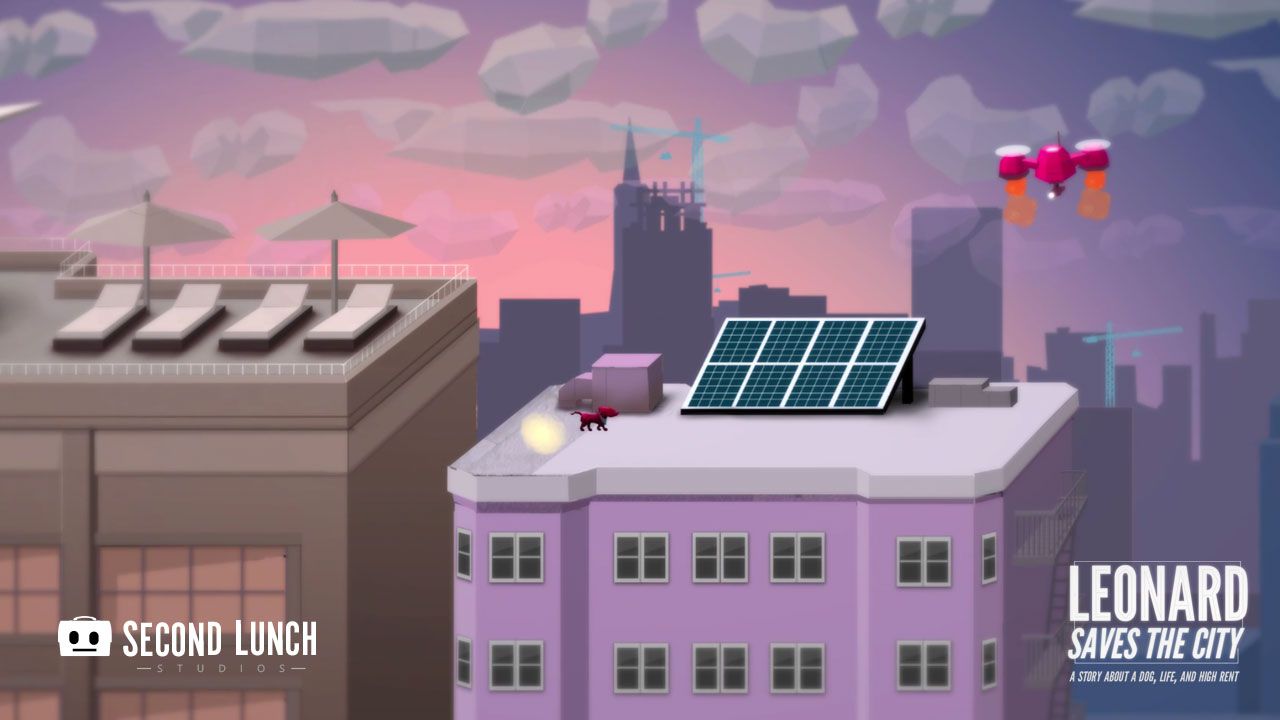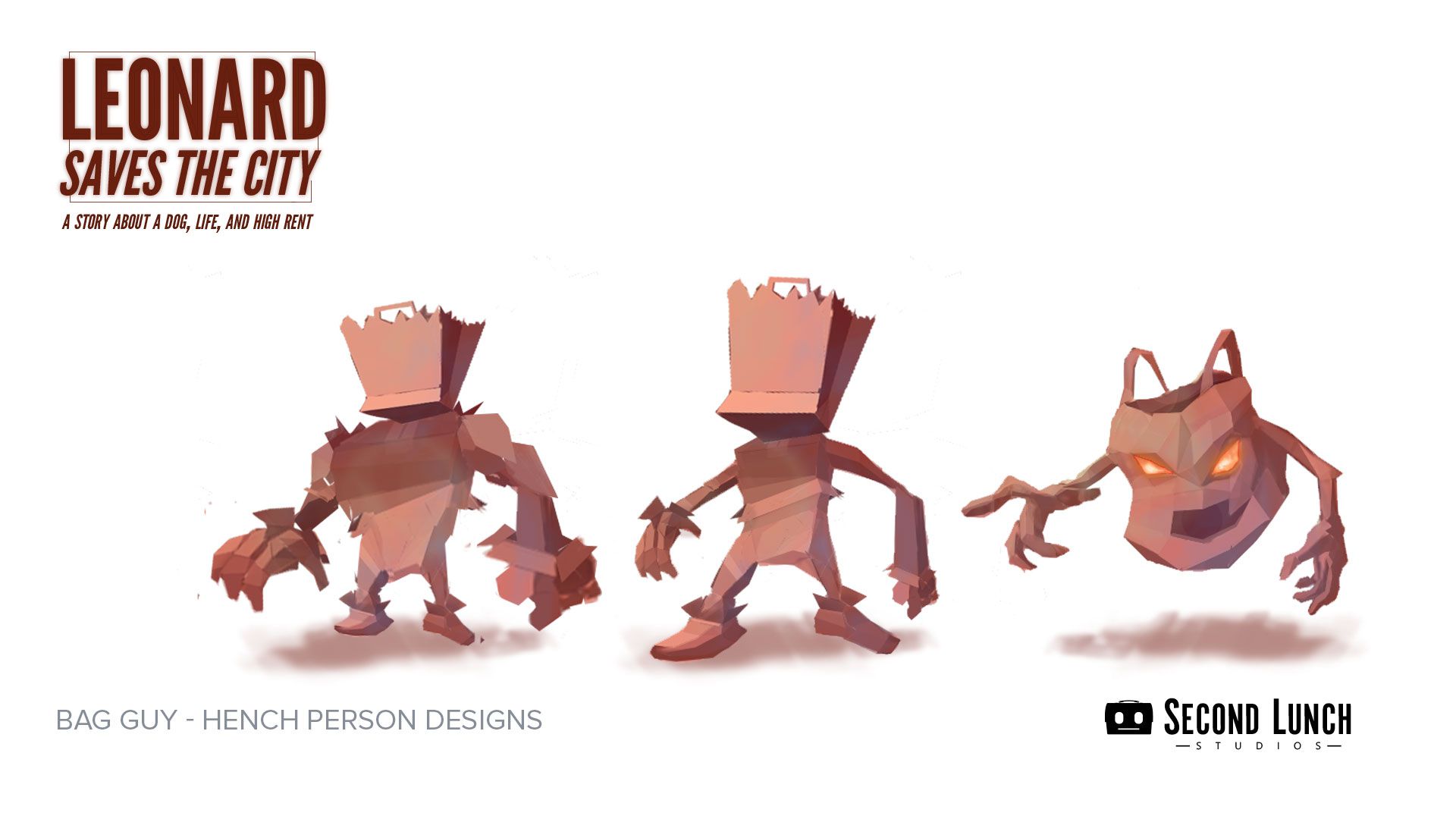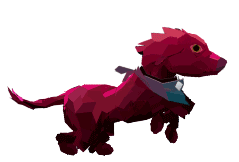 Logos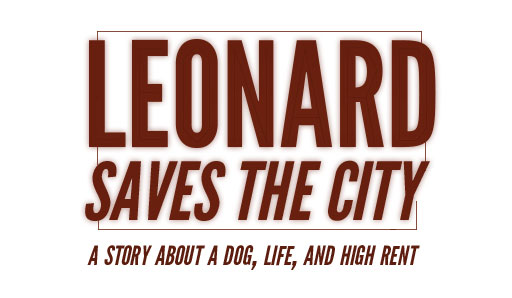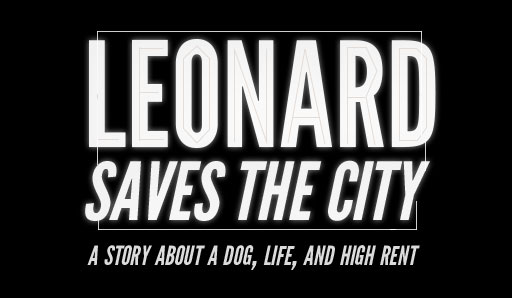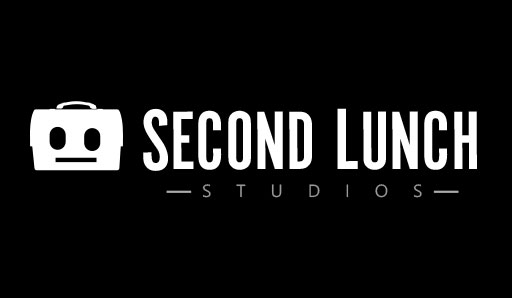 Second Lunch Studios
Founded by Hoa X. Nguyen an artist/designer who has been captivated by video games ever since he saved up for the original Nintendo. Since being inspired, in his teens, by the formation of Shiny Entertaiment and Earthworm Jim; he has dreamed of starting a small game company focused around fun, quirky, weird games, with exciting gameplay.
There are many delicious options on the gaming menu today but many are serious in tone and we think consumers are nostalgic for a lighter option but without sacrificing game-play. Second Lunch Studios wishes to add to the variety by crafting a meal based on tight classic 2D game-play with a modern artistic twist. Easy to learn but challenging to master. Pair with a generous glass of humor, with subtle notes of dad-jokes, satire, and social commentary. We need funding because this requires quality ingredients and proper prep time to reach the most bestest serving temperature.